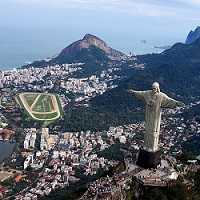 Discover America in the most unique way! We would take you to the most sought after travel destinations in America such as Canada, USA, Mexico, Argentina, Brazil, Peru, Chile and South America. We are a travel management company located Mumbai, Maharashtra. During the America Tours with us, you can see the fascinating vistas, exotic towns, villages slumped on the sea side, desert skies etc.

You can tread on the open road that stretches from Montana to Arizona and savor some of the finest craft beers and also watch the splendid landscapes. While in Brazil you can visit places like Teatro Amazonas, Fernando de Noronha, Historic Center of Olinda, Salvador Beaches, and also attend the Rio Carnival and spend time near the Iguazu Falls. Mexico is also an ideal travel destination and you can explore the ruins of Mayan cities here and also spend days on the crossed beach shores. While in Argentina you can enjoy Tango, guzzle beef and watch the exciting soccer. Our America Tours are very comprehensive.
Duration : 12 Nights / 13 Days

Price (Start From) : On Request

Destination Covered : Toronto,Montreal,Calgary,Vancouver,Alberta,On..
Duration : 8 Nights / 9 Days

Price (Start From) : On Request

Destination Covered : Calgary,Vancouver,Alberta,Victoria Island,Alb..